What is the first thing that comes to mind when you think about Valentine's Day? From red roses to chocolates to gifts, Valentine's Day is a day widely celebrated by couples all around the world. However, at EAP, Valentine's for us is also about loving on our kiddos and the autism community, just like we do every other day. We want to show the world how to #lovesomeonewithautism.
Internally, we celebrated Valentine's with our Intermediate Social Skills Group Class on last Friday, learning about the meaning behind this special day, doing a treasure hunt, and of course, some arts and crafts.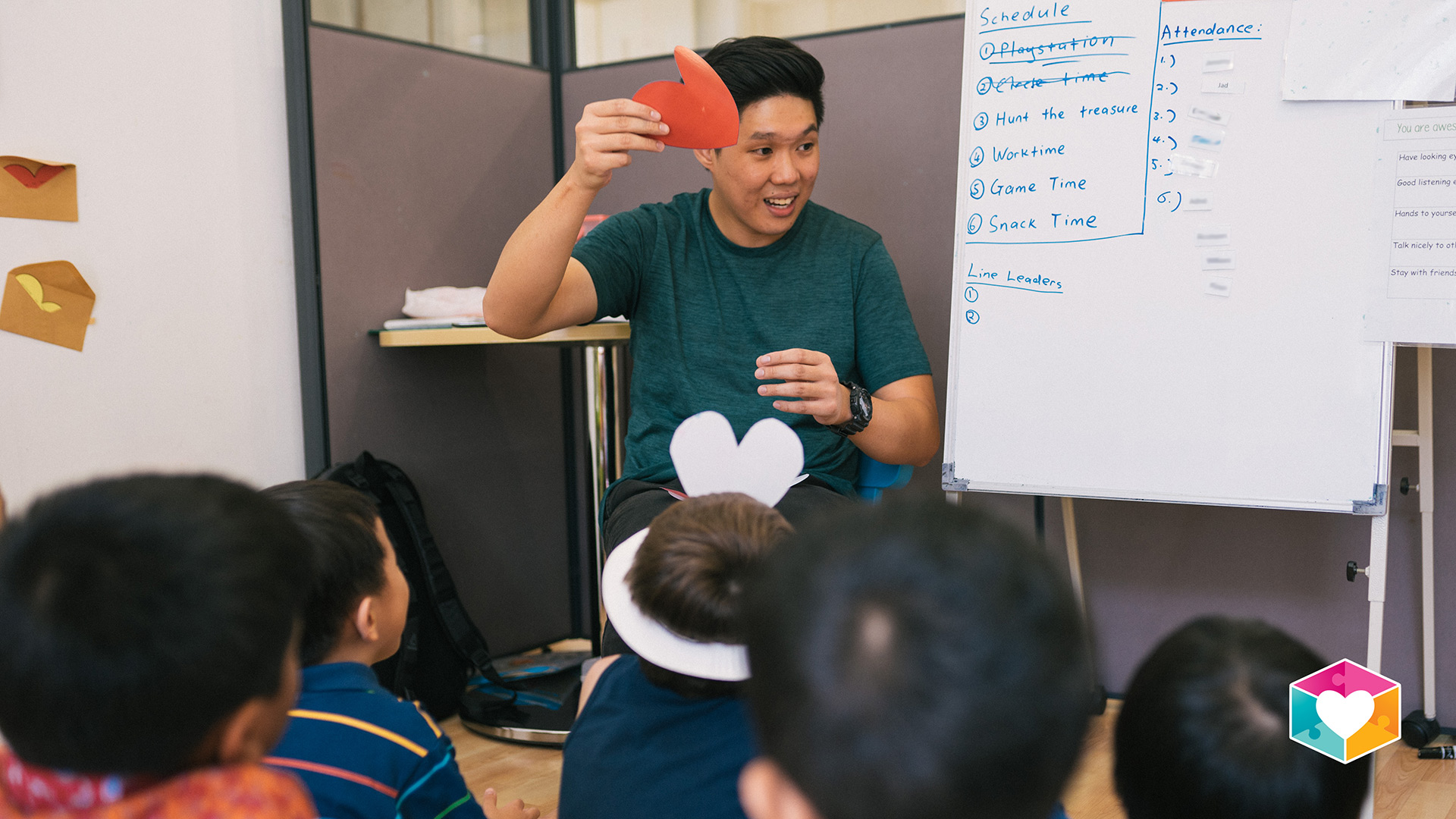 We also celebrated our team with cookies and cards! Never will we take for granted the love they have poured out in their kiddos every single day, and their passion for all that they do.
Here are more stories on Valentine's Day and autism:
There's nothing quite like hearing your child tell you he loves you, whether it's in song or a spontaneous moment of connection. Mareto has taught me so much about love in his four years of life and I've come to believe our children are our best teachers. Love is so much more than saying or hearing the words though…
Students at a Texas elementary school will receive a special Valentine's Day treat on Tuesday from a classmate of theirs who typically prefers to spend time alone.
On Valentine's Day we talked about the emotion of love and what love looks like, from hugs from mom and dad, to how he feels about his cousins, to the crush on the little girl he liked in kindergarten.
The holiday gave me another way to remind him that all humans have emotions, even if he had a hard time seeing them in people.
What is your story? Share it with us, we'd love to hear from you!
#lovesomeonewithautism